Dr. Scott Mason, DDS has chosen a high quality, low volume style of practice because he feels that each patient is a member of our family. We take great strides toward making your dental visit as pleasant as possible. Our commitment is to provide dental care with the highest skill, technology, and patient satisfaction.
New Patients Checkups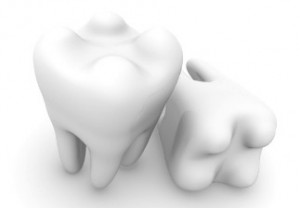 We encourage regular checkups for individuals age four and up. Most patients find that it is valuable to have a checkup at least once every six months.
Regular checkups include a thorough cleaning by your dentist or dental hygienist, which is followed by an oral exam. During the oral exam, we check the health of your teeth, mouth, gums, tongue, and cheeks.
At each visit, we also check old fillings and restorations, because constant pressure from chewing, grinding, or clenching can cause them to wear away, chip, or even crack.
Initial Dentist Visit
Your first dentist visit typically includes an x-ray that allows the dentist to view the structure of the jaw, the position of any teeth that have not yet erupted, malformed roots, and tooth decay.
The initial visit also involves getting your medical history. When you share your medical history with us, be sure to provide complete, up-to-date information on your health. Inform us if you have experienced recent surgery or hospitalization, if you have recently been ill, other changes in health or medications.
Tell us the names, doses, and frequency of any medications you are taking (both over-the-counter products and prescriptions). And, be sure to tell us the name of your physician. This information will help us select the most safe and effective method of treatment for you.
Latest and Greatest Dental Technologies
We use intraoral cameras, high-speed curing lights, lasers, and air abrasion to provide quick, safe procedures. We want to make sure the time you spend with us is as easy and comfortable as possible.
Staying on top of new technology throughout the year allows us to provide you with state-of-the-art dentistry and comfortable care. Through the application of our brilliant cosmetic dentistry, we have discovered that a stunning smile can completely change a person's self image.
For over 25 years, Mason Cosmetic and Family Dentistry has resided at the same location in Grapevine, Texas, and we are committed to the surrounding Texas community. Most of our staff are native to Texas and have been with our practice for many years.
Beyond family dentistry, we are also highly experienced in cosmetic dentistry, preventive dentistry, and restorative dentistry. We also offer sedation dentistry for those patients with dental anxiety.
If your smile isn't becoming to you, then you should be coming to us!
Call now to schedule a same day appointment: 817-481-4717