Dental Technology in Grapevine
Dental technology plays a vital role in providing patients with quality care. At Mason Dental, we invest in state-of-the-art dental technology including CEREC, digital x-rays, intraoral cameras, 3D imaging, X-Nav Implant placement, CariVu Transillumination Technology, and more, so we're prepared to meet all our patients' needs.
CEREC | Typically, dental crowns and other restorations have to be sent out and created in a dental lab. This process can take days or even weeks. But with our cutting-edge CEREC machine, we can create beautiful porcelain crowns right here in our office, in the span of just one visit! That means fewer appointments and no temporary crowns or bridges.
ITero Scanner | This scanner helps us take high-definition images of your mouth. It uses a comfortable handheld scanning interface, so we can dispense with the messy impressions of the past. The scans are instantly viewable, and we can use these detailed images to plan treatment. We can even use these images to design ceramic restorations and Invisalign® aligners!
Digital X-rays | Digital x-rays allow our team at Mason Dental to detect abnormalities or problems in your teeth before they're visible to the human eye. The NOMAD® Dental Digital X-Ray System uses intraoral cameras to give us clear images and help us make more precise diagnoses. This advanced dental technology is safe, portable, and emits very little radiation.
Intraoral Cameras | At Mason Dental, we frequently use intraoral cameras to take exceptionally high quality photos of your teeth. These photos aid in the diagnosis of any problem, the subsequent treatment, and communication and collaboration between staff.
X-Nav Technology | Our X-Nav implant placement technology allows our team to place implants with precision, taking our detailed plans and transferring them to your implant placement with more exactness. This is a huge advantage to our patients, and we are proud to provide such leading-edge technology at Mason Dental.
Odyssey Laser | The Odyssey laser is a stress-free, comfortable alternative to a traditional dental drill. Procedures performed with this dental technology are incredibly precise and fast-healing.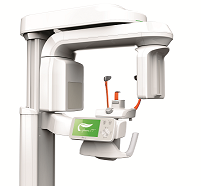 PaX-i3D Green CT Scanner | With our PaX-i3D Green CT Scanner, we can take high quality x-rays of your smile without exposing you to the same amount of radiation that old scanners have emitted in the past.
The PaX-i3D scanner is truly low-dose without compromising on image quality. Our team of Doctors can see images of your entire dento-facial region and detect dental issues that could have evaded less-advanced technology.
Learn More!
To learn more about our quality dental technology and how it can contribute to your care, call us at our office in Grapevine!