Get A Perfect Smile Here in Grapevine
Your smile is part of the first impression you give to the world and can be a main contributor or detractor to one's self esteem. When you look in the mirror and smile, we want you to be completely happy with what you see. That's why we at Mason Dental offer cosmetic dentistry treatments that can not only improve your oral health but give you greater confidence.
Grapevine Cosmetic Dentistry Procedures
At Mason Dental, we define "cosmetic" as natural-looking. By this definition, almost any of our procedures could be considered cosmetic dentistry services. Our team of cosmetic dentists are always committed to making sure each patient's smile looks natural and beautiful.
There are many ways we can use cosmetic dentistry to enhance the appearance of your natural smile. Some of these include: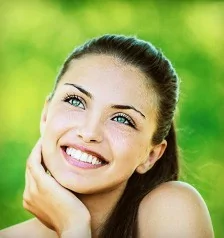 Teeth Whitening | Take advantage of our in-office whitening sessions or take home your own customized whitening trays that are easy to use and yield brilliant results.
Dental Veneers | Our dental veneers are made with the finest quality porcelain. With veneers, we can reshape your teeth and cover blemishes, giving you the perfect smile you've always wanted.
Bonding | Bonding involves the use of a special putty composite. Bonding can reshape your teeth and fix damage or other abnormalities.
CEREC Same Day Crowns | Now we can restore the beauty of your natural smile faster than ever using cutting edge CEREC technology. With the CEREC machine, we can construct individualized crowns right here in our office in the span of one visit.
Get The Smile Of Your Dreams!
Our team of Doctors are experienced and qualified cosmetic dentists who can help you achieve the perfect smile of your dreams. Call us today to find out more about how we work to protect the natural beauty of your smile during every procedure.