Get A Perfect Smile Here in Grapevine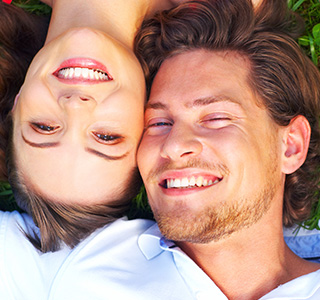 At Mason Cosmetic & Family Dentistry, we define cosmetic as whatever is the most natural looking. By this definition, almost any of our procedures could be considered a cosmetic dentistry service because our team and cosmetic dentist is always committed to making sure each patient's smile looks natural and beautiful.
No matter what procedure you need, the way your smile will look afterward will always be something we're thinking about. We make the natural look of your smile one of our highest priorities because we know how much the appearance of your smile really matters.
When a patient looks in the mirror and smiles, we want the patient to be happy with what they see. We offer cosmetic dentistry treatments that can help a patient feel more confident and self-assured. Patients with natural looking, beautiful smiles are happier and more likely to share their smile with other people. If you want the perfect smile, your cosmetic dentist can help you achieve your smile goals.
Some of our cosmetic dentistry procedures that are specifically offered to enhance the appearance of your natural smile include: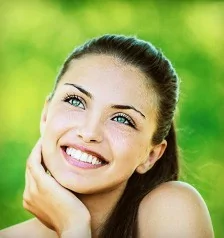 Teeth Whitening | There is nothing more natural or beautiful than a stunning, white smile. At our practice, your cosmetic dentist can whiten teeth in office with GLO teeth whitening. We also offer a take home whitening option that is easy to use and will yield brilliant results.
Dental Veneers | Our dental veneers are made with the finest quality of porcelain. Using veneers we can reshape your teeth and help you achieve the perfect smile you've always wanted. Our office invests in CEREC technology to provide beautiful crowns for our patients in office. At our office, there are no temporary veneers needed, saving you time and appointments.
Bonding | Bonding uses a special composite putty to reshape your teeth and to fix damage and other abnormalities. Teeth that have had bonding work done look completely natural and beautiful. Our bonding services are versatile and can be used to accomplish multiple smile goals at once and help you attain that perfect smile you have always wanted.
CEREC Same Day Crowns | Now we can restore the beauty of your natural smile faster than ever, using cutting edge CEREC technology. Using the CEREC machine, we can create beautiful, individualized crowns for our patients during one office visit.
Call us today to find out more about our cosmetic dentistry services, and how we work to protect the natural beauty of your smile during every procedure. We are proud to provide these services to everyone in the Grapevine area, from Colleyville to Southlake!