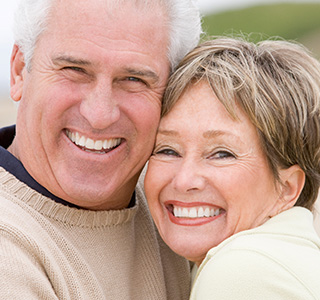 When most people think about dentures, they picture cartoons in which dentures fly out of peoples' mouths or go clicking out of place. But that's not the reality at Mason Dental. Here, we offer a variety of implant-supported dentures, some of which can be removable, and others that sit firmly and permanently inside the mouth.
What Are Implant-Supported Dentures?
Implant-supported dentures are traditional dentures reinforced with one or more dental implants. These dentures can only be removed by a dentist and give you an added sense of permanence and security.
Benefits of Denture Implants
There are a number of ways implant-supported dentures may be preferable to traditional ones. For example, regular dentures tend to rub against the gum and can cause irritation or soreness. But implant-supported dentures will stay firmly in one place just like your natural teeth.
Additionally, with traditional dentures, the jawbone can shrink or resorb due to the lack of stimulation from a tooth root. This could ultimately change the shape of your mouth and require our office to make regular manual adjustments to your dentures in order to accommodate the changing shape.
Denture implants actually replace the missing tooth roots, allowing them to draw strength from the jawbone and provide that crucial stimulation to keep it healthy.
All-on-4® Treatment Concept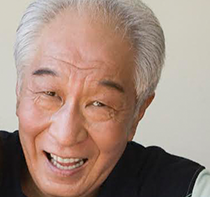 The All-on-4® Treatment Concept refers to the complete set of dentures supported by four separate dental implants. In one procedure, you can receive a fixed full-arch prosthesis that is cost-effective and long-lasting. The fixed provisional bridge of these denture implants allows immediate function, and it all happens in the span of one visit.
Give Us A Call!
If you've lost teeth to damage, injury, or decay, we can help you find a solution that leads to a complete smile again! To learn more about our high-quality dentures, including the All-on-4® Treatment Concept, give our office a call. We can't wait to work with you!