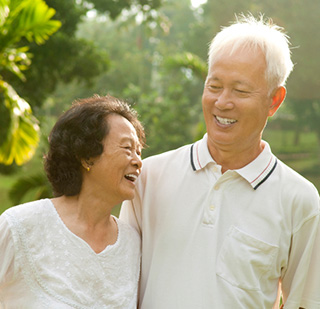 Restorative Dentistry in Grapevine
When our patients in Grapevine experience tooth damage or decay, they can feel secure knowing that our team at Mason Cosmetic and Family Dental can help restore their smile. Our restorative dentistry services repair tooth damage and provide meaningful solutions to dental problems. Each of our procedures is performed with the utmost care and concern for the patient's comfort and well-being. We make sure each restoration looks natural and beautiful.
Restorative Dentistry Services
Some of our restorative dentistry services include:
Dental Crowns and Bridges | Our dental crowns restore a tooth's shape and protect teeth from further damage. We craft our dental crowns with the highest quality porcelain materials to perfectly replicate the look of your natural teeth. Our dental crowns can also restore a lost tooth using a dental bridge. A dental bridge will literally bridge the gap between teeth.
Dental Implants | A dental implant combined with one of our porcelain crowns can create a perfect tooth replacement for patients who are missing teeth. Our dental implants are made with a special titanium alloy that can fuse directly to your bone. We can use dental implants to make beautiful tooth restorations, and to support implant-supported dentures.
Root Canals | Root canals, or endodontic therapy, can provide meaningful relief for patients who are suffering from a debilitating toothache caused by an inner tooth infection. Root canals allow us to save teeth that would normally need to be removed and to protect your dental health.
Dentures | Our dentures provide a second chance at a beautiful smile for our patients who are missing all or almost all of their teeth. We offer full denture sets and traditional dentures. We also offer All-on-4 permanent dentures, and implant-supported dentures.
To find out more about our restorative dentistry services, contact us at our office today. We would be happy to answer any questions you might have, and to schedule an appointment. Dr. Mason and his team are here to provide restorative services to residents of the Grapevine area, from Colleyville to Southlake. Call us now.