Ali Dawood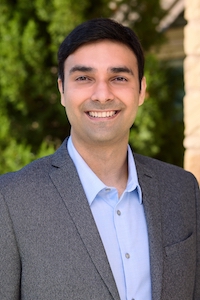 Dr. Ali Dawood's journey into the field of dentistry commenced in Plano, Texas, during his time at Plano West Senior High School. An enlightening clinical rotation experience shadowing an orthodontist marked a pivotal moment that redirected his life's course. Instead of pursuing a career in medicine, Dr. Dawood made a shift dedicating himself to the world of dentistry. He pursued his pre-dental studies at Baylor University in Waco, Texas, and subsequently earned his Doctor of Dental Medicine (DMD) degree from Roseman College of Dental Medicine in South Jordan, Utah, in 2015.
Dr. Dawood's dedication to dental excellence is a defining aspect of his career. His profound passion for his work drives him to stay up-to-date with the latest advancements in the field. He approaches patient care as if he's treating his own family, emphasizing preventive measures and patient education. His compassionate chairside manner, coupled with this relaxed and witty demeanor, effectively puts even the most apprehensive patients at ease.
Beyond practicing dentistry, Dr. Dawood finds immense joy in spending time with his lovely wife, Shaliza, who is also a dentist, and their two adorable young daughters. He indulges in watching movies and relishes everything connected to the world of sports. His diverse range of interests extends to real estate investments and a strong commitment to personal growth through avid consumption of books, podcasts, and participation in conferences, among other avenues.