When you invest in something as important as your smile, you want it to be right. What assurance do you have that your dentist will take care of any dental issues that arise even years after the original treatment was performed? With Mason Dental you have the assurance of a dental warranty!
The Dental Warranty Corp seal of approval is given only to select dentists with a proven history of delivering the highest quality dental care and because of that can issue a full repair/replacement dental warranty to every patient on every eligible treatment.
Patients choosing to have elective cosmetic dental treatments need to consider the major investment they are making to improve their smile. Even though these treatments are designed to last many years, a chipped or broken tooth veneer or dental implant could cost thousands of dollars to repair or replace.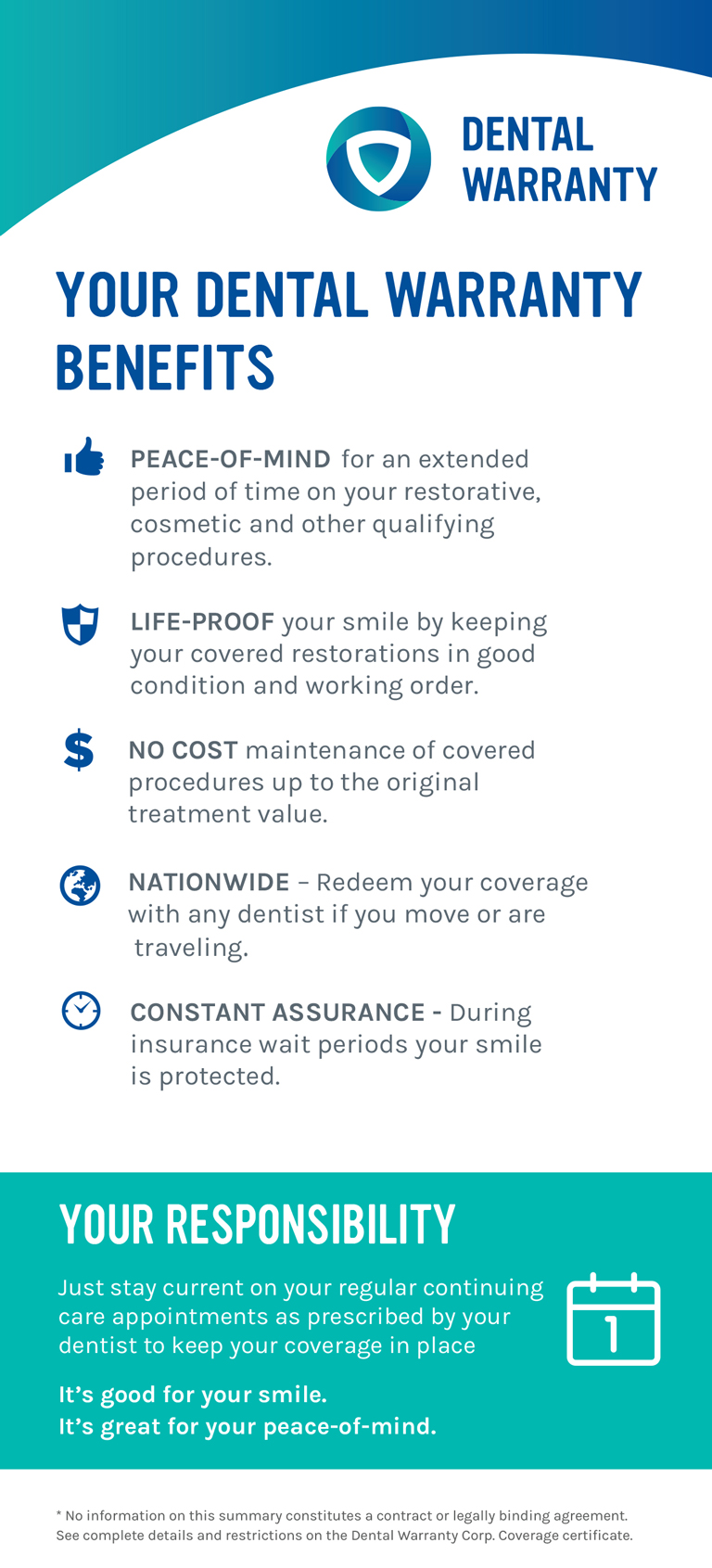 Patients of Mason Dental can rest easy. We are proud to now offer patients an even higher standard of care and greater peace-of-mind with this new dental warranty service. We trust Dental Warranty Corp to provide secure and hassle-free claims processing for all our patients covered by the Dental Warranty. When a patient experiences a chipped, broken or failed covered treatment, simply return to us for complete service. There are no claim forms to be filled out and no out-of-pocket expense up to the amount defined on the Dental Warranty document.
Patient Responsibility
To keep the dental warranty in force, the patient must maintain regular hygiene appointments to ensure oral health and continuing care. In addition, patients need to follow the daily hygiene routine recommended by Dr. Mason to help their dental work last as long as possible.
* This Dental Warranty summary does not constitute a contract or legally binding agreement. For complete details and restrictions, come in to our office in Grapevine so you can see the Dental Warranty Corp. Warranty certificate.